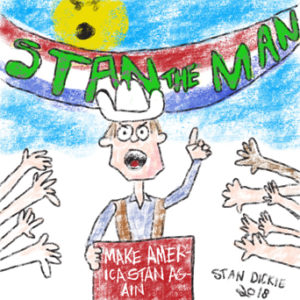 Stan the Man, 2018
Stan is a Man (Biologically Speaking)
I'm Right and You're Wrong the Stansplainin' Song
Stan's Big Brain
Stan is a Genius
Stan Stan Stan (It's All About Stan)
This Song is Also about Stan
Stan is a Male but not a Mailman
Stan is a Real Man (as Opposed to a Fake Man)
Stan Knows and He'll Tell Ya in a Manly Way
Let Me Splain that to You

And Don't forget the rest of Stan's catalogue, including free samples below!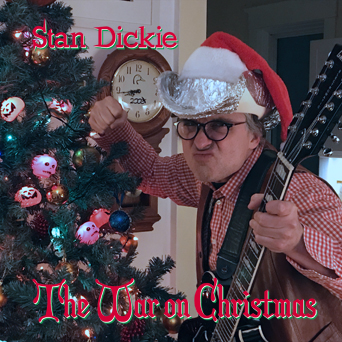 The War on Christmas, 2017
All I Want for Christmas is a Tank
O Warry Night
The War on Christmas
Let it Snow (and Bury Liberals)
It's Christmas and Liberals are Ruining Snowflakes
Joy to the World (The War is Won)
Deck the Halls with Lots of Guns
I Saw Mommy Kissing Liberals (so I Shot Her)
Do You Hear What I Hear? (Too Many Liberals)
It Came Upon a Midnight Clear Shot

Heat it Up!, 2016
I'm Right So Shut Up
Stop Acting All Entitled
Give Me My Oil (I'm Entitled to it)
Heat it Up!
Party at the Oil Sands
CO2 is for You (and Me)
The Owners of the Earth
Green is Mean!
Trump up the Climate!
Climate Whiners Meet Coal Miners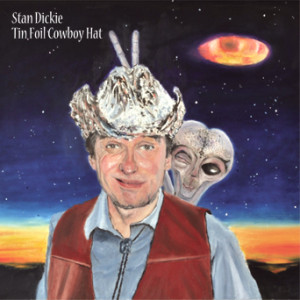 Tin Foil Cowboy Hat, 2015
Song list:
Tin Foil Cowboy Hat
Aliens in my Bedroom
Cowgirls on the Moon
Cow Tipping with the Neighbours (Who are Aliens)
I Saw my Shadow (People)
Ghost Cowgirls
Ridin' on Nessie's Back!
Home on the Range (with My Pet Chupacabra)
Black Eyed Peas and Black Eyed Chillun'
The Moon Song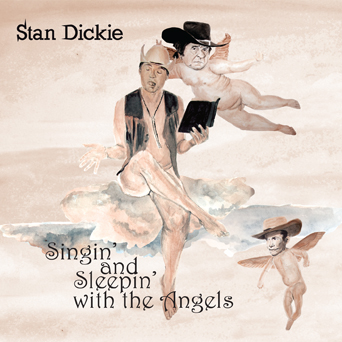 Singin' and Sleepin' with the Angels, 2013
Little Dickie
Fixin' Up Yer Angel Wings
An Angel's Best Friend
Lovin' My Angels
Angel with a Big One
Chickin' Pickin' on a Cloud
Warm Saviour (on a Cold Night)
The Man Comes Around
Little Dickie (Reprise)

Under a Truck, 1986
Song List:
(I Found Jesus) Under a Truck
I Ran Him Over
Doin' My Time
Penitence
Jesus is my Life Partner
A Warm Saviour (On a Cold Night)
Jack, Jesus and Me
Church Goin' Man (When I'm not too Drunk)

Tired of that Dog, 1988
Song list:
Tired of that Dog
It's not Me (It's You)
Oh Sweetie
Who You Callin' Bumpkin?
Redneck Ways
President Stan
Under the Gun
Too Many Women
Honey Do

Beat Up Your Best Friend, 1992
Song list:
Cold Hard Ground
Beat Up Your Best Friend
Cold Hard Woman
Angel on the Left, Devil on the Right
Friends with Benefits
Chicken Pickin' with Jesus
Beers in Church
Handsome Stan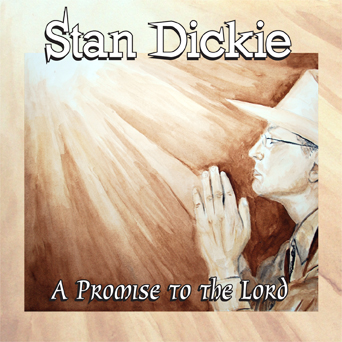 A Promise to the Lord, 1997
A Promise to the Lord
I See the Light
Promises, Promises
Face time with the Lord
A Prayer for You
I know I Promised, But…
As Good as His Word
Breakin' My Promise

Dun Gone and Od'd on da Blues, 1999
Cold Hearted Woman
Mailman Blues
Lightnin' Stan
Interstate Blues
Real Cold Hearted Woman
Middle Aged Redneck Blues
Likker'd Up with the Devil
Front Porch Blues
Real Real Cold Hearted Woman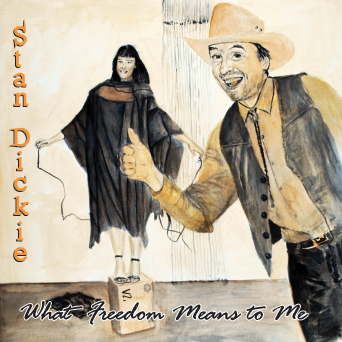 What Freedom Means to Me, 2006
I'm Free (From You)
The Sweet Smell of Success
Fishin' on a Friday
Smile, You're on My Camera
I Called Guantanamo
Lotsa Grits
Country Livin'
French Fried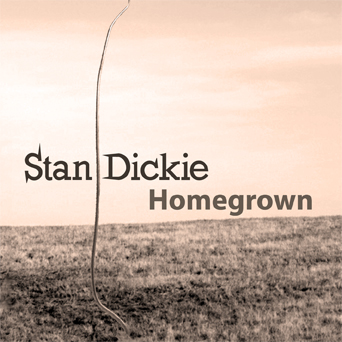 Homegrown, 2008
Homegrown
Sunburned
I Won the Lottery
Arm Wrestling
Guitar Man
Get Outta Here
I Need Someone to Punch
Ode to Katchetaw

A Natural Man, 2010
A Natural Man
A Man For One Season
One Day
Mark My Territory
The First and Last
A New Man
I'm Not an A**hole
Stan the (Sometimes) Man

State Gun, 2011
Detox, I'll take RE-TOX!
Patriot
Shoot 'Em Up!
20 Paces
State Gun
Snake Eyes
The Good Fight
Right the Wrong!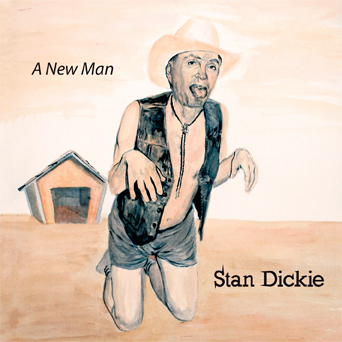 A New Man, 2012
A New Man
Yes Dear
I'll Do Whatever You Say
Borrow My Wallet
To Be A Woman
Do I Look Fat in This?
A Man For All
I Remember (When I had Balls)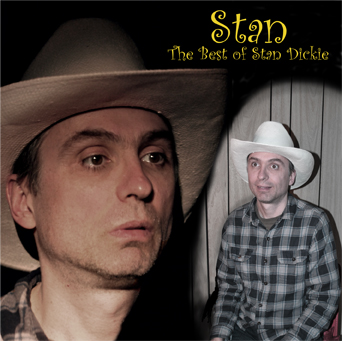 Stan: The Best of Stan Dickie, 2012
Oh Sweetie
I Called Guantanamo
State Gun
A Promise to the Lord
(I Found Jesus) Under a Truck
Mark My Territory
Ode to Katchetaw
Middle Aged Redneck Blues
Beat Up Your Best Friend
To be a Woman
Bonus Tracks:
Misunderstood (Composed by Pete Townshend)
Happiness is a Warm Gun (Composed by John Lennon and Paul McCartney)